CONTEST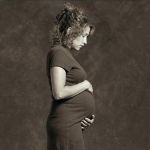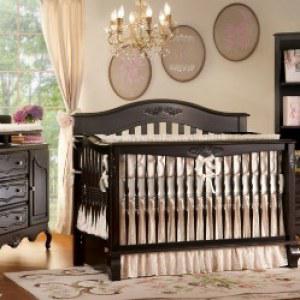 Celebrate Mother's Day with Bellini and win a $1000 shopping spree at any of their fine boutiques! Bellini is a celeb-favorite and known for their award winning cribs, designer furniture pieces, custom decor collections and unique baby gifts. Enter the below contest to win this incredible giveaway. Check out Bellini's website for nursery ideas and inspiration, and don't forget to "like" them on their Facebook page.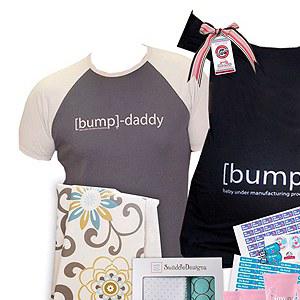 Jewels and Pinstripes Celebrity "BUMP" Bag contains the following products: Novena Maternal Organic Skin Care gift set,  -daddy tee, Carousel Designs Nursery Blanket, Gift certificate from Ladybugs and Lullabies hip accessories for cool kids, Mabel's Labels gift certificate for personalized labels, Life is good onesies, SwaddleDesigns Sea Crystal Duo Gift Set, WubbaNub™ giraffe and elephant pacifiers, Robeez reversible soft sole shoes in counting sheep and Project …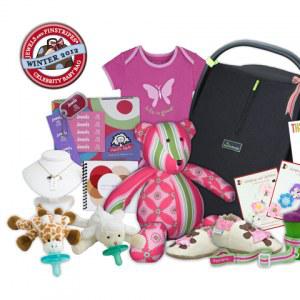 Jewels and Pinstripes New Girls in Tinseltown Celebrity Baby Bag includes the following products: Gift certificate for custom Isabelle Grace Jewelry mommy necklace, Ladybugs and Lullabies boutique hair clips and gift certificate, Gift Certificate for custom handmade baby clothes bear from The Patchwork Bear, Gift Certificate for Tiny Prints personalized stationery, Gift certificate for personalized Label Out Loud™ Essentials Combo by Mabel's Labels, WubbaNub™ lamb and giraffe …
Pregnancy Magazine's readers are celebrities and one celebrity mom will be the winner of a Celebrity Chitt swag bag valued at over $800! The celebrity-style swag will consist of loads of goodies, just like the gift bags created for Hilary Duff & Roselyn Sanchez for their expecting bundles. One famous Pregnancy Magazine mom will be the winner of an Elonka Nicole designer diaper bag & minky Mini Mimi, an Alphabeasts plush alphabet character, Labor 101 prenatal class DVD and MORE! …
We're excited to bring you the next generation of Pregnancy Magazine, and even more excited to have you be a part of it.Check out Pregnancy Magazine's new look AND be registered to win a free ad at the same time…simply enter your email below, view our digital magazine demo, and be automatically entered to receive a free full page ad in our first edition.* It's that easy!Enter The Contest Name: Advertiser Name: E-mail: Phone Number: …
Jewels and Pinstripes Fall 2011 Celebrity "BUMP" Bag contains the following products: s maternity shirt inTranquil and Daddy T, Novena Maternal Organic Skin Care gift set, Daddy Scrubs Hospital scrubs set, "I'm the Daddy" T-shirt and hat, Ana Brandt bloomed hat and covers for baby plus coordinating calendar, Mabel's Labels gift certificate for personalized labels, Gift certificate from Ladybugs and Lullabies hip accessories for cool kids, SwaddleDesigns Sea Crystal Duo Gift …
Rockin' Green's Jingle Bell Rock Holiday Gift Bundle GiveawayEach year Rockin' Green, an eco-friendly laundry detergent and cleaning products company, debuts a new limited-edition scent on Black Friday just in time for the holidays. It's always a showstopper and sells out fast! Luckily for our readers we are giving away one of their Jingle Bell Rock Holiday Gift Bundles. We can't reveal the name of the scent just yet, but years past have included Sugar Ray Plum and Peppermint …
Jewels and Pinstripes Fall 2011 New Girls in Tinseltown Celebrity Baby Bag includes the following products: Gift certificate for custom Isabelle Grace Jewelry mommy necklace, Gift Certificate for Tiny Prints personalized stationery, Ladybugs and Lullabies boutique hair clips and gift certificate, Gift certificate for personalized Label Out Loud™ Essentials Combo by Mabel's Labels, Blackout blind for car seats by Snoozeshade, Balanced Day Lunch Kit 12 Hour Shift Bag in brown flower design, …
Clek Booster Seating Contest2011 oobr – The First of Its Class in Booster SeatingOobr is Clek's full back booster seat—built just like the seat in your car but sized for your child. Its metal sub-structure and unique recline feature bring new "firsts" to booster seating. Oobr also easily converts into a backless booster seat and is tailored with Crypton® Super Fabrics—a ride your kids can enjoy as they grow!Reclining Seat Back Providing up to 12 degrees of …
Jewels and Pinstripes Summer 2011 New Girls in Tinseltown Celebrity Baby Bag includes the following products: Gift certificate for custom Isabelle Grace Jewelry mommy necklace, Gift Certificate for Tiny Prints personalized stationery, Gift certificate for personalized Label Out Loud™ Essentials Combo by Mabel's Labels, Ladybugs and Lullabies boutique hair clips and gift certificate, Gift Certificate for fresh, homemade Milkin' Cookies, especially made for mothers who nurse, Blackout blind …