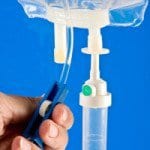 It's no secret that for many women, childbirth is a painful process. While some ladies prepare for the pain by taking breathing classes during a pregnancy in the hope that they won't need medication, it's never a guarantee how you'll feel during labor. Especially for women who are having their first child, you can't always know what to expect. Even if you planned a natural birth, you may decide on meds once you realize what labor actually feels like. While an epidural is one …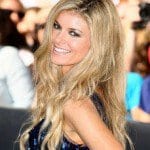 It's taken 6 years, but model Marisa Miller and her husband Griffin Guess are finally ready to take on pregnancy and the world of offspring. The 33-year-old former Victoria's Secret Angel decided it was time to make it happen, and apparently her sisters are also pregnant this year, reports E! News, making the prospect even more exciting. She's even looking forward to growing a big baby bump!"Even though I'm exhausted, gaining weight and breaking out from all the hormones, I'm really …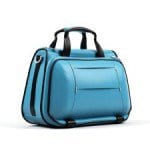 Now that you're getting ready for baby and your due date draws ever closer, it's time to start thinking about what you're going to put in your hospital bag. While the essentials are pretty obvious (toiletries, clothes, car seat, insurance information, birthing plan), some things might be forgotten in the hustle and bustle of packing. Here are five items you may not have thought of that can come in handy. 1. An MP3 player. To keep your mind off things and help you relax (and perhaps …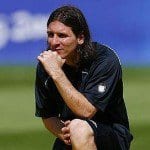 Although Lionel Messi is known for his silence when it comes to the media, he decided to put the rumors to rest about his pregnancy with girlfriend Antonella Roccuzzo. The couple is expecting their first child and both are overjoyed at the prospect."We did not want to say anything because we never talk about our private life," the soccer star said. "But we were constantly asked about it, so we wanted to share our joy."According to Metro UK, the Argentina star - who also plays for …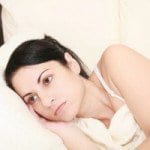 It seems like right after you make a pregnancy announcement, people start coming out of the woodwork to offer tips and advice for you as a first-time parent. From how to decorate the nursery to which names you should pick to how long you can expect to feel morning sickness, the tidbits never stop rolling in. However, there are a few things that no one tells you about - unforeseen emotions. Here are three to take note of. Stress You might not associate being pregnant with stress and anxiety, …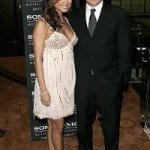 Vanessa Lachey has always had an eye for fashion, and it's no different now that she's experiencing her first pregnancy. The wife of heartthrob Nick Lachey and Wipeout host has been seen out and about many times recently donning fabulous getups worthy of the spotlight.Printed dresses are some of the most popular pregnancy clothes out there, and Vanessa showed us why as she arrived the Villa Blanca restaurant in Beverly Hills, California, earlier this week to meet a friend.According to …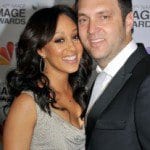 Tamera Mowry-Housley is proof that sometimes, with enough wishing, you can get exactly what you want. After telling the world that she and husband Adam Housley would love to have a baby boy right after making the pregnancy announcement, it seems the odds are in her favor - she'll be welcoming one this fall."We would love for it to be a boy," she told MyStyle.com back in April. "I want a boy because I have two brothers, whom I love and adore. I helped raise my brothers, so I have somewhat of …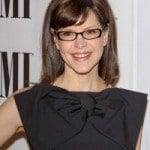 Lisa Loeb, the 44-year-old singer, author and eyewear designer, is currently looking forward to delivering her second child later this month. With a 2-year-old daughter named Lyla Rose eagerly anticipating life as a big sister, Lisa and her husband, Roey Hershkovitz, have had a lot on their plates during this second pregnancy. Luckily, she took the time to speak with Pregnancy Magazine for an exclusive interview and answer a few questions about life as a celebrity who's getting ready for baby. …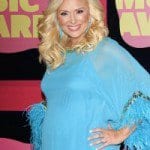 Allison DeMarcus, the wife of Rascal Flatts bassist Jay DeMarcus and correspondent for CMT, showed up on the red carpet in Nashville, Tennessee, for the CMT Awards Show in a fabulous frock. According to photos on CMT.com, the beautiful blonde was proud to show off her baby bump, cradling it for the benefit of the event's cameramen.Allison chose a stunning floor-length turquoise gown with three-quarter length sleeves adorned with rhinestones and feathers. It was loose and flowing enough to …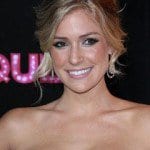 Kristin Cavallari, who got her break in Hollywood as a teenage cast member on MTV's Laguna Beach, has never looked better during her pregnancy. The former reality star is expecting her first child with hubby Jay Cutler, quarterback for the Chicago Bears.Kristin was recently spotted in Studio City, California, meeting a friend for lunch. Photos posted on The Daily Mail's website show her wearing a gorgeous red mini-dress, a thin black leather belt placed expertly above her growing bump, …