How important are vaccines during pregnancy?
January 31, 2013 12:00 AM by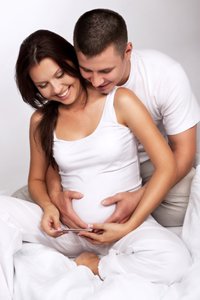 If you're a first time mother, chances are you're still unsure about the importance of vaccines during pregnancy.
While it's always important to consult with your healthcare provider about questions you have throughout each trimester, recent reports from the U.S. Centers for Disease Control and Prevention (CDC) reveal that vaccinations – particularly for conditions like whooping cough – could be critical during pregnancy in order to preserve both your health and that of your baby.
According to the CDC, more than 41,000 cases of whooping cough were reported in 2012, making last year the highest level of diagnoses of the condition in more than 50 years.
The condition, which is characterized by rapid and intense cough, is highly infectious and resulted in the deaths of 18 babies under the age of 3 months. As a result, the CDC is urging women who are pregnant to get the vaccine if they haven't already done so.
In addition to whooping cough vaccination, the CDC advises that women receive shots to protect them against tetanus, diphtheria and pertussis, or Tdap, between weeks 27 and 36 of their terms.
While moms-to-be are likely busy getting ready for baby during this time, it's important to factor in vaccinations, as it can be an essential aspect of maintaining one's health before giving birth.
For women who are anxious at the idea of getting vaccinations, bringing along a partner, friend or relative can be a great way to ease tension and have a better overall experience. Best of all, this can help people feel included in a pregnancy and strengthen the bond shared. 
Once babies are born, they are also vaccinated for Tdap in a five-dose series that starts in infancy and ends when they are about 5 years old. As children grow, other immunizations can be recommended by healthcare providers.