MD Confidential Illuminating Eye Cream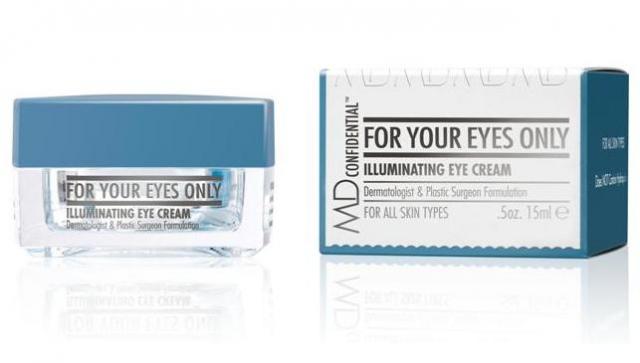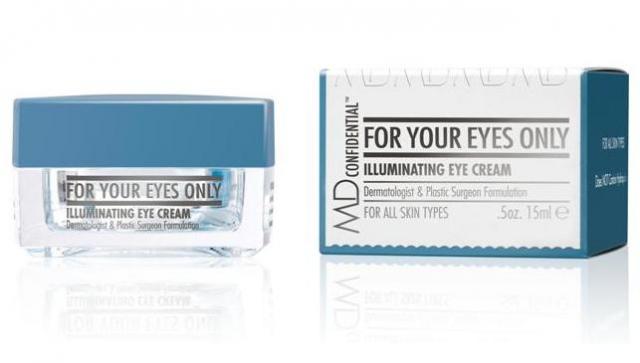 Since I've had my baby 4 months ago, people comment frequently about my "glow from within," which always makes me feel so good. It's not only sweet that can they recognize the happiness that motherhood brings me, but also they are kind enough NOT to comment on the serious bags under my eyes which I've gotten from lack of consistent sleep. (Though many people also do ask, "How are you sleeping?" which probably means it actually does show on my face). So, I was so excited to try the MD Confidential Illuminating Eye Cream, because I personally was getting tired of looking so tired.
The MD Confidential Illuminating Eye Cream combines botanicals and antioxidants to "moisturize and minimize the appearance of dark circles and puffiness" around the eyes—a perfect promise for new mothers! I have been using it for a week now, and I've definitely seen an improvement in the appearance of my eyes on days when I wear the cream. I use it in the morning after washing my face, and in the afternoon if I'm going out somewhere. The cream is light and not at all greasy, and feels smooth going on. It doesn't leave a sticky or shiny residue like some eye moisturizers I've tried. The cream actually leaves my eyes feeling firmer, less puffy, and a bit brighter and tighter overall. It has a light pleasant scent, nothing either too fragrant or chemical like. The eye cream also does not contain hydroquinone, which is another benefit I liked. However, the list of ingredients on the back is somewhat longer and more complicated than I'm used to reading, and includes some of the familiar alcohols and acids that are in many beauty products. This initially made me pause, but it is comforting that at least half of the ingredients are natural botanical plant extracts (such as clover, lavender, licorice and white tea for example). All in all it feels like a nice combination of natural extracts and professional "medical" technology that feels great and works wonders on my tired eyes. I'd recommend this MD Confidential Illuminating Eye Cream to any new mother, or really anyone who wants to feel just a little brighter around the eyes.