Rockin' Green exclusive giveaway – Ends on Nov 30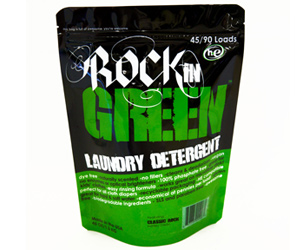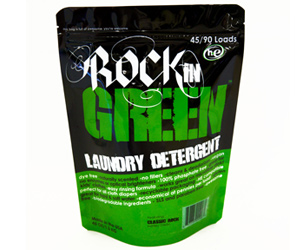 Rockin' Green's Jingle Bell Rock Holiday Gift Bundle Giveaway
Each year Rockin' Green, an eco-friendly laundry detergent and cleaning products company, debuts a new limited-edition scent on Black Friday just in time for the holidays. It's always a showstopper and sells out fast! Luckily for our readers we are giving away one of their Jingle Bell Rock Holiday Gift Bundles. We can't reveal the name of the scent just yet, but years past have included Sugar Ray Plum and Peppermint Cocoa.
Here's what's included in the Jingle Bell Rock Holiday Gift Bundle:
One bag of Rockin' Green soap in the limited-edition scent or Bare Naked Babies (unscented)
One Melody odor neutralizer and air freshener room spray in the limited edition scent (not sold separately, only in the bundle)
One limited-edition red laundry detergent scoop
One limited-edition Rockin' Green reusable tumbler
One Rockin' Green ornament
One Rockin' Green reusable tote bag
One gift tag
Retail value: $44.95
Enter The Contest
And be sure to go to www.RockinGreenSoap.com on Black Friday to pick up your own limited-edition holiday scent Rockin' Green laundry detergent and guarantee a Jingle Bell Rock Holiday Gift Bundle of your own. Last year they sold out in just a few days!
We'll update this sweepstakes info on November 25 – Black Friday – once the scent name is announced!
www.RockinGreenSoap.com
www.Facebook.com/RockinGreenClean