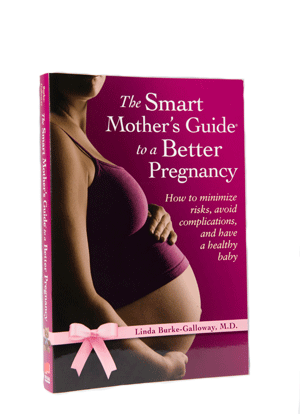 Unlike some visits to a doctor's office, a prenatal appointment is usually quick and pleasant. It is primarily designed for you and your health-care provider to receive updated information regarding you and your baby, listen to your baby's heartbeat, and rule out any complications.
To maximize the time you spend with your ob/gyn, take these suggestions from The Smart Mother's Guide to a Better Pregnancy.
• Make a list of your concerns and present them at the beginning of your prenatal visit.
• If your list is long, ask for a special appointment so that your concerns will be discussed in an unhurried manner.
• Ask what your blood type is during your first or second prenatal visit.
• Make certain that an antibody screen is done between 24 and 28 weeks.
• Inform your provider if you have ever had a blood transfusion.
• Keep no secrets from your provider about your past pregnancy history.
• Never leave a prenatal visit without knowing your blood pressure.
• Never, never accept medical advice from people who are not trained to give it. When in doubt, ask your physician, midwife, or nurse practitioner.
Excerpted from The Smart Mother's Guide to a Better Pregnancy: How to Minimize Risks, Avoid Complications, and Have a Healthy Baby, by Linda Burke-Galloway, M.D. © 2008