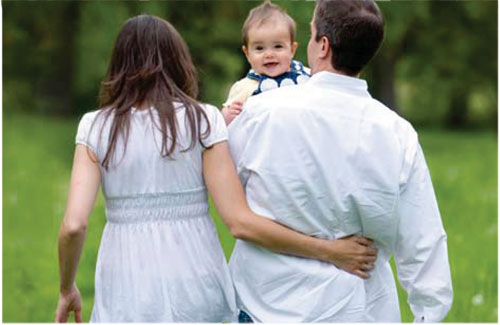 By Jessica Denay, excerpted from The Hot Mom To Be Handbook
We all want to do everything possible to take the best care of our baby, but it's equally important to direct some of that energy into taking care and nurturing the relationship with our partner. Here are seven Hot Mom tips for making your marriage stronger than ever—even with a baby on board.
Keep your relationship a priority
It is important you bring the baby into your loving relationship, making everyone a unit, not the two of you directing your energy only to the baby. There is a big difference that is crucial in preserving your family unit.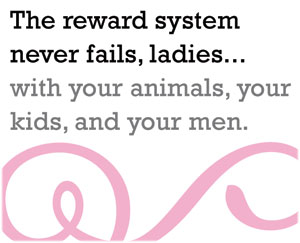 Remember you are doing this for the sake of your children, you are modeling relationships for them and their future relationships will most likely mirror yours. They deserve to be a part of that same loving union that brought them into the world.
Praise and reward
Many moms in our club say that they felt attracted to and appreciative of their husbands when they helped with housework and the needs of the baby, and it made them more likely to be intimate with their husbands. It's the reward system, ladies, it never fails, with your animals, your kids, and your men: When they do something you like, praise, praise, praise. If it's really something great like cleaning the house and making you breakfast in bed, try your hardest to muster an actual "reward" that you think he would really enjoy. Only you know what that could be.
Everyone likes to feel they have value in a relationship, and that they are good at something, so if your man wraps the best baby swaddle in town, tell him and brag about it to others so he can hear. That pride will incentivize him to take on other tasks with the baby and do things for you, which in turn will make you more attracted and excited to be intimate with him. Now that is the cycle you want to keep going!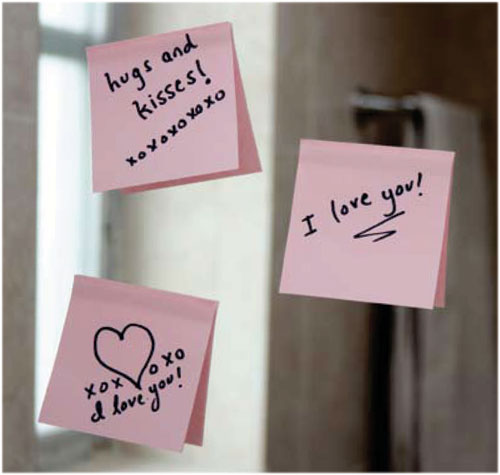 Good ol' fashioned date night
I wish I had some fancy or unique spin on this, but the truth is, setting time at least once a week to go on a date of having quality one-on-one time together is important and is proven to work. I add that you are absolutely not allowed to talk about the baby during your date. No exceptions!
Fantasize and surprise
Fantasizing and surprising each other can cement bonds and create deeper intimacy. I know it seems impossible to be flirty when you are exhausted and busy feeding and changing a newborn every few hours, but it only takes a minute to write an enticing note or to leave a sultry message on his phone or nightstand.
Arousal and intimacy being in the mind and anticipation is a huge turn-on. It's not as hard as you may think. Little things really do mean a lot and go a long way. Try sending him a sexy card in the mail. Write a love note and hide it in a book he's reading. Call him on the phone and sing a silly love song. Make up the words. Sing out of tune. It only takes a few minutes and will definitely put a smile on his face. Spritz just a tiny bit of your fragrance on his briefcase so he has the scent of you all day. Use your lipstick and leave him an enticing message on the bathroom mirror. Flash him a sweet and sexy smile when he least expects it, or just flash him for fun!

Igniting the passion really is just as easy as touching him affectionately when you walk by or giving him a quick pat on the butt. Get creative! Come up with special code words for "I want you!" for when the kids or relative are around. Instead of a peck on the cheek, surprise him with a sensual kiss as he heads out the door; it can literally change the course of the entire day. It really is the little things that build intimacy and ignite passion. Everyone wants to feel desired, even men.
Create a sacred space
Declare your bedroom a toy-free zone! As moms, our homes quickly become riddled with toy trucks, swings, and the latest activity mats. It is sooo important to keep at least one room—your bedroom—as your sacred space, your sanctuary. It should be "husband and wife's" bedroom not "mom and dad's" bedroom…if you know what I mean. It is hard to get physical if you have kids in the bed, or if you are rolling around on action figures. It should be a room for making love, just relaxing reading together, or watching your favorite shows—a place for bonding and intimacy that doesn't involve the kids.
To claim that space, put candles and flowers by the bed, have photos of the two of you as a couple, and place no family or baby pictures in this room. They can be anywhere and everywhere in the house, but this room should be designed to inspire connection and romance. I know it sounds corny, but believe me it works. Our environment sets the mood, and it can easily turn us on or turn us off.
Feel sexy because you are!
A little lingerie can spice up your love life, especially after wearing maternity underwear for a few months. Lingerie is a turn-on for your man, but it should also make you feel feminine and beautiful. If, like most new moms, you start to feel a little self conscious about your body after baby and are still working to get your body back to where it was pre-baby, I recommend baby-doll dresses. They offer support up top, yet are loose-fitting and very forgiving below. Keep in mind that confidence is your sexiest weapon; own that you are fabulous and a Hot Mom, no matter what your new shape currently looks like. We are our own worst critics. The more comfortable you are with yourself, the sexier you will feel and the sexier you will be.
But sexy doesn't have to mean lingerie—it's anything that helps you get in touch with the woman inside of you. It could mean a great red lipstick, a manicure or a hot bath to make you feel sensual. It's an attitude and a feeling and it all starts with you. As a mom, your depth for love and caring will be stronger than ever, so don't forget to turn a little of that love toward yourself!
Stronger than ever
Talk with your partner, commit to keeping the intimacy and making it an important priority. Start now and create a plan to keep your relationship on track once baby arrives. Communicate, work together, and use the tips above. Remember, sharing a child together can cement a relationship and help bond you in ways you never imagined!
Jessica Denay is co-founder of Hot Moms Club and author of the Hot Moms Handbook series. She has appeared on over 100 television shows as a mom lifestyle expert including Today, The Insider, Entertainment Tonight, and The Tyra Banks Show.