One of the hardest parts of having children is accepting that they will grow. Each stage is so beautiful and yet so fleeting. I swear, I have a different child week to week.
My daughter went from this: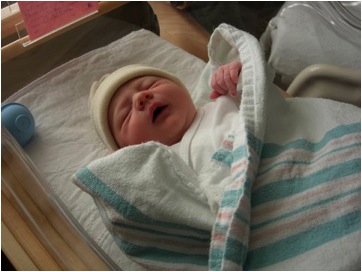 To this: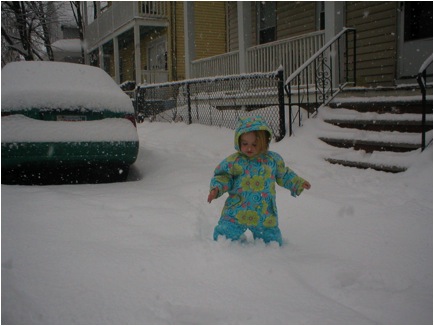 In what seemed like a moment. With her, it has been exciting to anticipate the new developments. To see her roll was amazing. To walk? Nothing short of miraculous. It is hard to be sad when each new milestone is so exciting.
Sam is leading the way, blazing the path and showing me just how fun a toddler can be. But her brother is growing far, far too fast. Maybe it is my sleep deprivation. Or maybe I am just in denial. But how on earth did my baby just turn six months old. Wasn't I just pregnant with him?
He may be my last baby and I am not ashamed to say that letting him go is going to be so much harder. How did this happen? How could I possibly be discussing one day a week of childcare and solid foods for him when I still feel that he looks like this: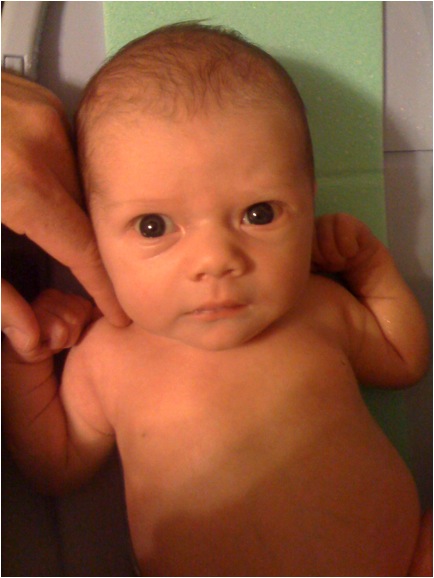 I better work this out before I give the kid serious Oedipal issues. I must breathe and remember that toddlers still need cuddles and love, too. Maybe I just need to have another. I have about a decade of fertile years left. I figure that leaves me with at least 10 kids before I actually have to face the reality of My Last Baby.
Look out, I am almost serious.