My sister was camped out on our couch this weekend feeling low, low, low (in the words of Flo Rida).
Bad break up—nuff said.
Sam was very concerned about her Aunti. "Mar sad? Mar sad?" she asked again and again.
When we told her that, yes, Mar was sad, Sam sprung into action. She handed Mar her favorite blanket, her "ishy," the one she screams for before she yells for either me or Rob when she falls. Then she grabbed her brother's musical elephant, pulled the tail and placed it on Mar's chest, hoping the tinny "rock a bye baby" that soothes her brother's tears might also mend her auntie's broken heart.
"There you go," she said, satisfied with her efforts. When that still did not work, she sat down and patted Mar's knee. "It's all right, Mar," she said. "It's ok."
All weekend, she doted on her auntie, brought her things and asked about her. A little mommy in the making, my girl is. For Auntie Mar, who really wanted to be alone, having a hovering toddler, may have been less pleasant.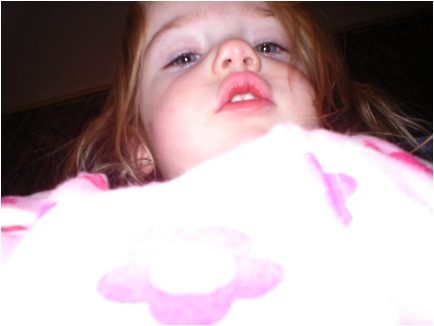 Especially since I believe Auntie Mar spent the majority of her weekend looking at this: