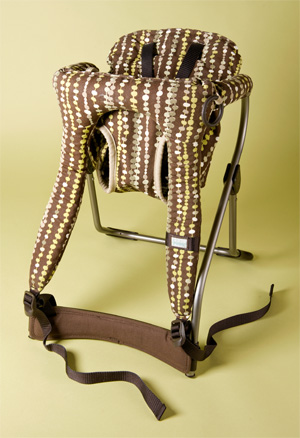 By the Editors of Pregnancy
Babywearing is more than just a trend, it's a lifestyle. Devotées of "Attachment Parenting" consider a carrier an essential tool in raising secure and confident children. But that doesn't have to mean shrouding yourself in a sling of woven hemp until your baby's ready to walk on his own—unless, of course, you want to. And sure, every family needs a stroller and an infant car seat, but we suggest there's a better vehicle for a walk around a crowded farmer's market or keeping baby near while you put in a load of laundry. Baby carriers are more versatile, stylish, and practical than ever. We've picked the standouts—carry on!
Best All Around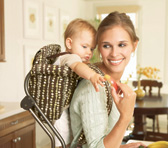 Kokopax Classic Carrier in Bubbles gives a fresh look to the basic frame carrier. Made with cotton canvas, aluminum bars, padded waist support, and even a handy kickstand for easy loading | $180
---
Pretty & Practical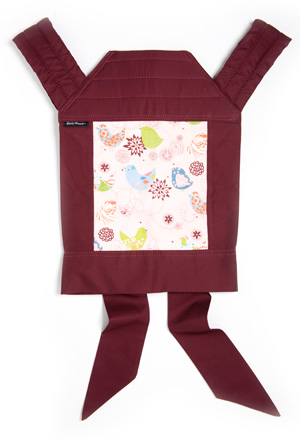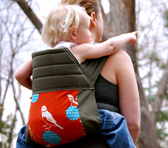 Chinese-style mei tai carriers are meant to hold baby on your front or back with simple wrapping ties. We love BabyHawk brand because of its cushioned neck support for baby and the custom designs—you pick the strap color, body fabric, and add a pocket and a toy ring…or not. Any way you slice it, it's the carrier you've always wanted.
BabyHawk Starling Chicks Pink on Cranberry | $80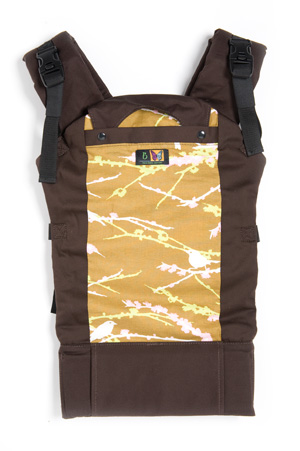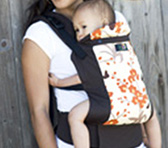 The Beco Baby Butterfly 2 Carrier has the harmonious look of a traditional mei tai, with a modern design that gives it the function and safety of a soft carrier. Its removable infant insert and headrest make it ideal for little ones. We love that it's fast to put on and take off and, at the end of the day, it goes right in the washing machine.
Beco Baby Butterfly 2 in Anna | $140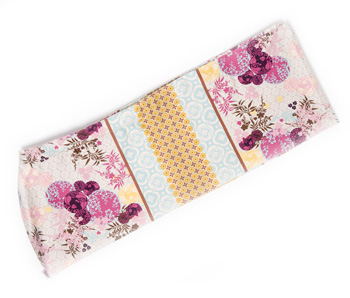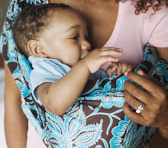 Hotslings takes the simplicity of a basic sling a few steps further by adding padding for baby's legs and using a comfy Spandex/cotton blend. Their hot mom–worthy fabrics will make you feel pretty, no matter how dog-tired you are. A nice price means you can spring for the versatility of both a solid and a print—or a few favorite patterns.
Hotslings Designer Collection Kyoto sling | $60
---
Baby In A Bag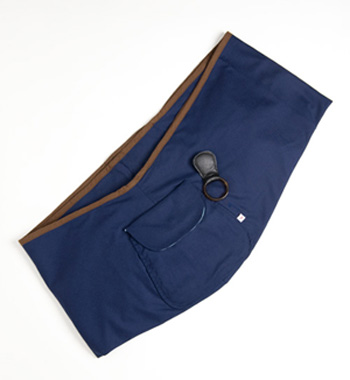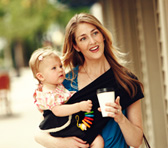 Wahloo gives the everyday soft sling a practical touch with its handy pocket for cash, cell phone, and keys; plus a removable accessory ring for attaching baby's pacifier, teether, or toy. It's made with a little stretch for maximum comfort without the bulk. We love Wahloo's philosophy that babywearing should be like wearing your favorite jeans. Makes sense.
Wahloo Classic Sling With Blue Lining | $78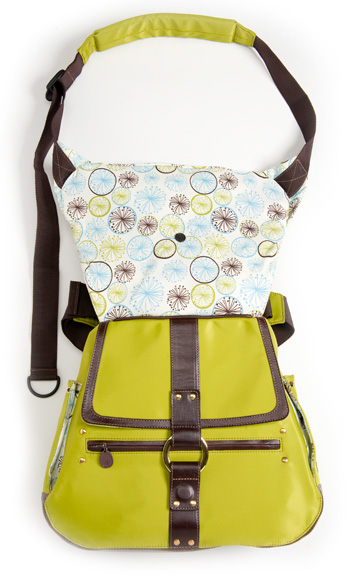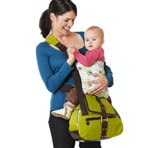 The Kemby Sidekick has won awards for innovation and, yes, it's literally a bag and a carrier in one. For maximum convenience, the not-too-big diaper bag looks great on its own but then easily transforms into a spiffy hip carrier. It comes with a changing pad and insulated bottle bag, as well as all the conveniences you'd expect from a workhorse diaper bag.
Kemby Sidekick in Green | $165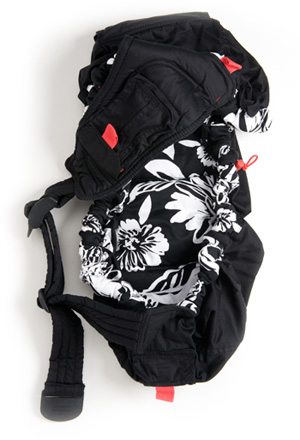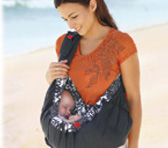 Munchkin says you can forget the diaper bag with this cargo carrier, and they're right! In addition to a cell-phone pocket right where you need it, there's an outer pouch for mom's stuff, space beneath for diapers and wipes, a pacifier loop, and bottle slot. With a mesh insert by baby's head, there's no better carrier for a day at the beach. (Let dad tote the towels.)
Munchkin Jelly Bean Cargo Sling | $28
---
Dad Packs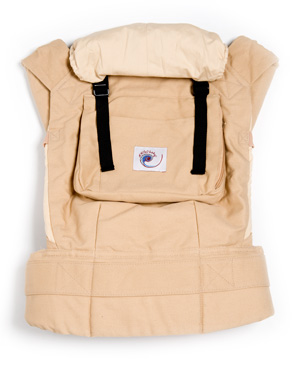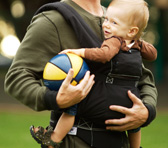 What's bound to get dad wearing baby? A carrier as soft and simple as his favorite tee, like the ERGObaby Carrier, made with durable canvas, plush padding, and 400-thread-count cotton lining. It's as versatile as a tee, too: Wear baby in the front, back, or on the hip. And chances are it will be as hard to destroy as that worn-out shirt from his college days.
ERGObaby Carrier in Camel | $105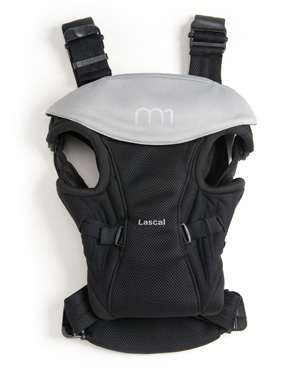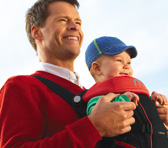 The Lascal M1 Carrier is sleek—a plus in a world of tacky, camo-print dad carriers—but it also feels good to wear. Mesh and lumbar supports with vents make it cool for him, while baby brushes against smooth bamboo fabric. Wide straps spread out the weight, and the front adjusts in length and width, so it's snug until baby reaches 30 pounds.
Lascal M1 Carrier in Sterling Grey | $130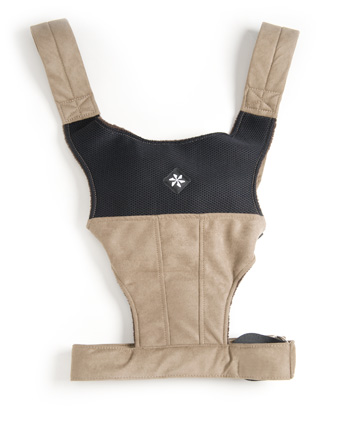 Although it's beloved by hottie celeb moms like Nicole Kidman, the Belle Baby Carrier couldn't have a more manly profile. Invented by two dads who love the outdoors and engineer rock climbing gear, it's even made in rugged Colorado. What do we love? It's simple to put on and take off, looks great, and is slim enough to cover with a coat.
Belle Baby Carrier in Cappuccino | $90